There's Lots of Good and Bad News
Open Access Content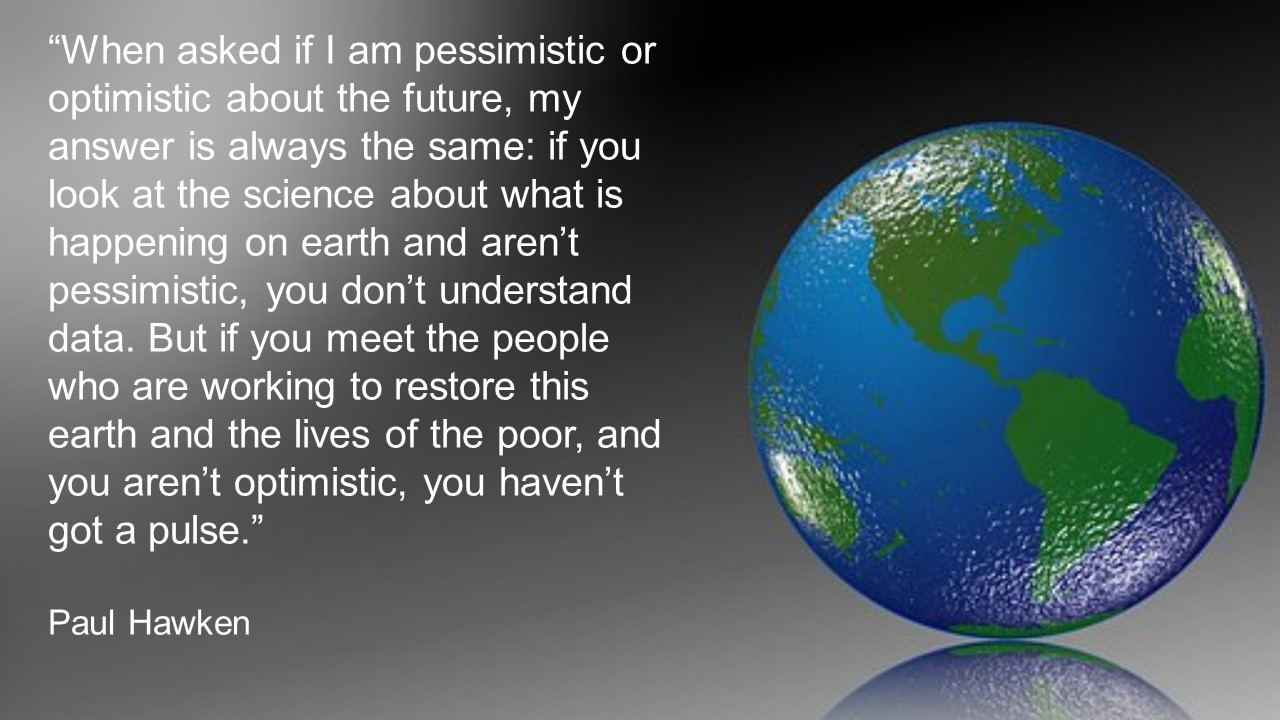 Via the Good News and Bad News thoughts, you can access a range of reasons for optimism and pessimism, as suggested by Paul Hawken's quote above.
Our goal for each of the points you'll see listed is:
To expand on the thought's premise by adding easy to access content to the thought's label. You may be able to access the additional information just by hovering your mouse over the thought, but it may not display correctly. If you click on the thought the label will display reliably.
In addition to the label, for many of the listed points we've attached a URL pointing you to a relevant news story that expands on the idea. Note that the story isn't necessarily the most current, it's simply intended to be representative.
For more comprehensive and current coverage of these topics, check out the Premium Access Climate Web.