The Premium Access Climate Web
The Climate Web's Interactive Interface
TheBrain Software is a commercially available knowledge management software. It has FREE, Professional, and TeamBrain versions of the software for desktop use, as well as a FREE web-based, iOS, and Android versions.
TheBrain is a dynamic, interactive knowledgebase application used to curate and display the resources shared in the Climate Web.
To learn more about the TheBrain interface, see our Quick Start Guide. You can also learn more at TheBrain.com ~ and, if you would like to experiment with using TheBrain software yourself, you can download and install TheBrain and use all the Pro features free for 30-days.
After this initial trial expires, you will lose access to the Pro features, but you will still be able to use the free version of TheBrain indefinitely, without any cost or time limit.
TheBrain: The Ultimate Digital Memory
---
Why We Chose TheBrain Software for the Climate Web
Although there are many more knowledge management softwares available today than there used to be, you might be most familiar with mind-mapping software. The slide below compares TheBrain to Mind Maps (we think of TheBrain as a 3D Mindmap, even though you won't actually see a 3D image), and the slide illustrates why the Climatographers chose TheBrain as the software used to build the Climate Web.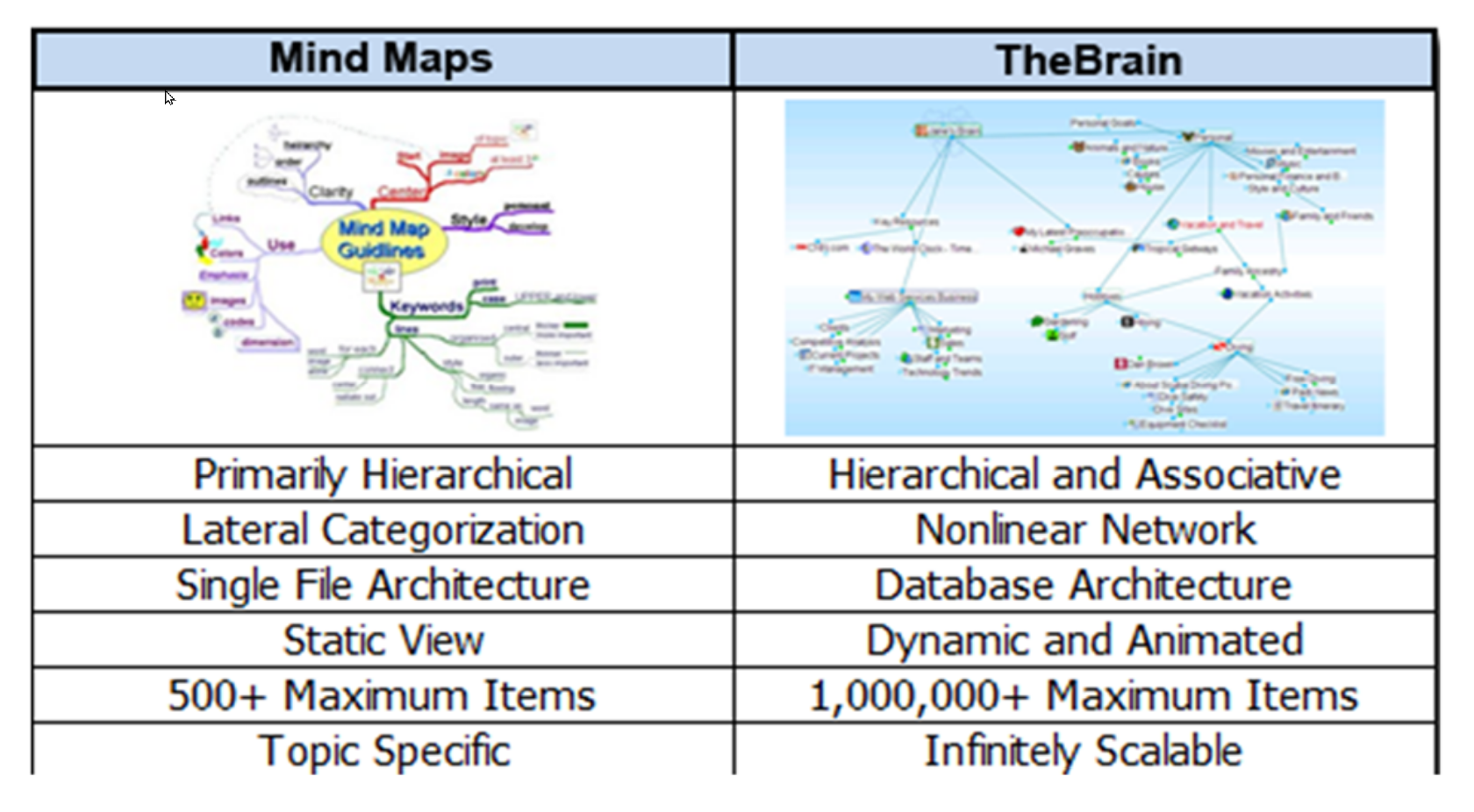 An example of what TheBrain makes possible when it comes to personal and organizational knowledge management is reflected in the very simple short story included below, courtesy of Patrick McKercher.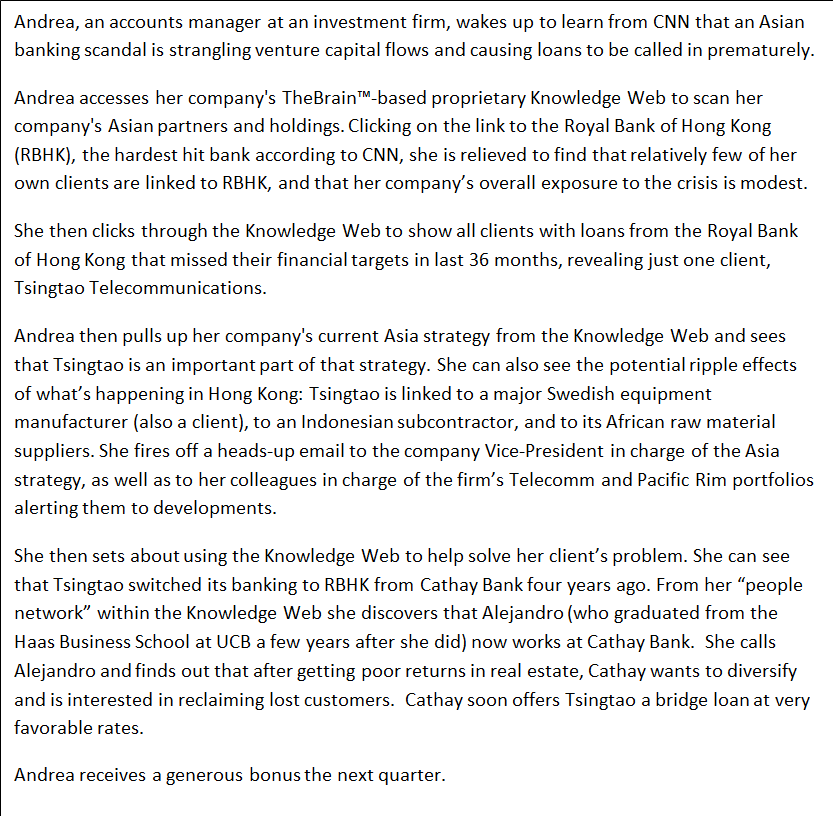 With its infinite scalability, TheBrain is a great way to organize the virtually infinite amount of information relevant to climate change. Although you'll probably never see this view again, the slide below illustrates what the Climate Web looks like behind the scenes, with everything linked to everything else.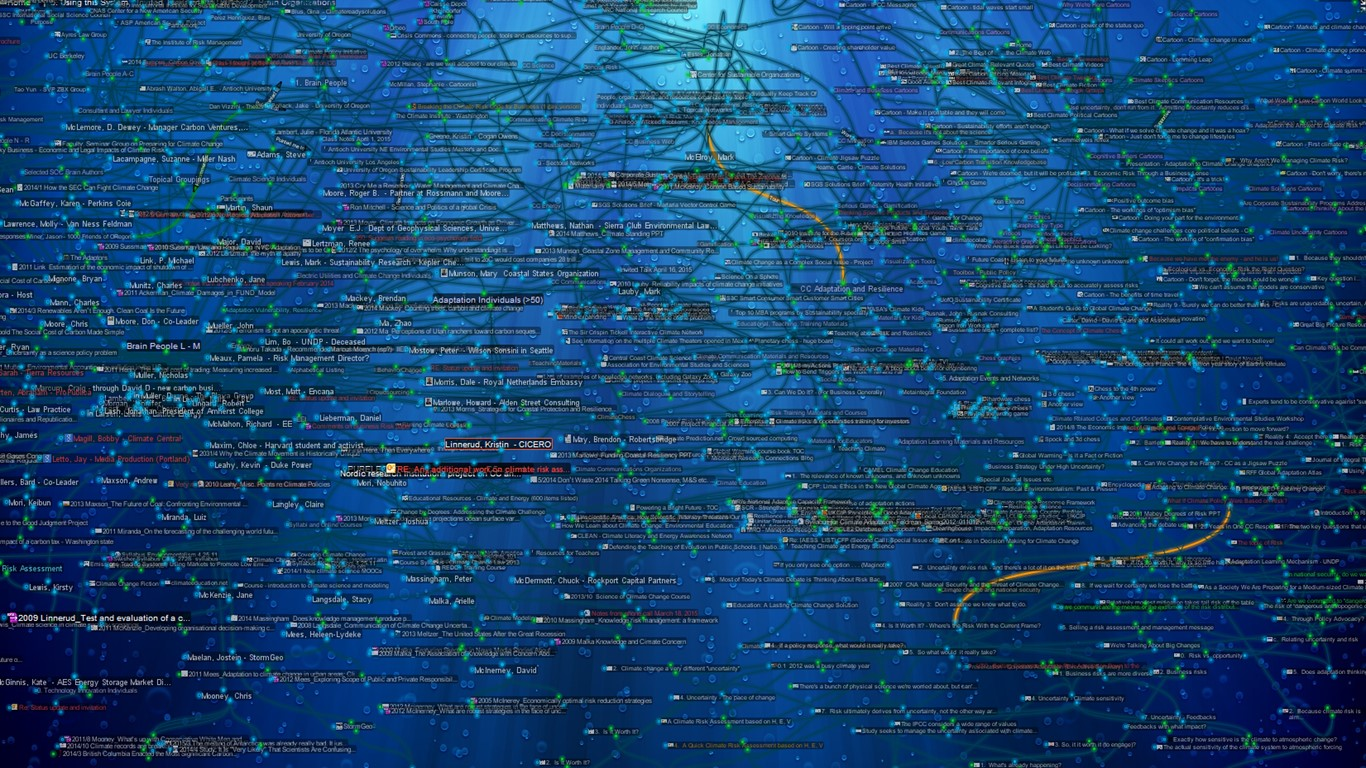 ---
Learn More
---
Related
---
Please Note: The Climatographers have no financial interest in TheBrain software. We have simply found TheBrain to be a tremendously valuable tool for research and information management, and I regularly recommend TheBrain to others, whether for personal or professional knowledge management.