Why Are We Where We Are, and What's the Path Forward?
There are MANY ways that information is organized in the Climate Web, and by searching the Climate Web you can find almost anything you're likely to be looking for. A common theme in climate conversations, however, and one that Albert Einstein would endorse, is the importance of systems-thinking for exploring the topic.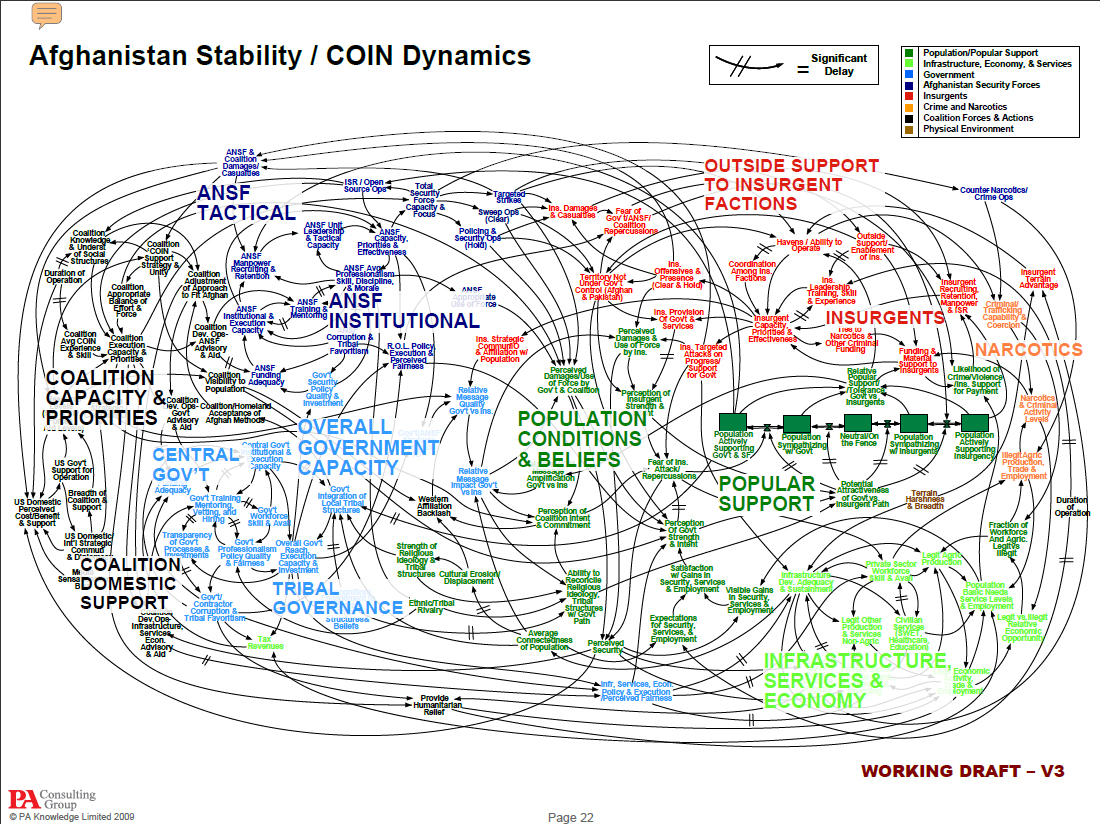 We've never found a systems diagram for climate change quote analogous to the Pentagon's systems diagram for Afghanistan (see above), and that may be a good thing. But we've organized the components below to help you explore a systems-based understanding of climate change.
It starts with the key questions that will determine climate change outcomes - Trillion Dollar Questions - and goes from there.
A "systems view" is just one way to exploring the Climate Web. In fact, you can click your way through climate change topics using the Climate Web's Index, or jump to exactly what you're interested in using the Climate Web's Search function. Details on how to do both are further explained in Navigating the Index and Searching the Climate Web
If you're interested in more structured ways to access the Climate Web's content, consider our Your Climate Change MBA and Ensuring Carbon Offset Integrity courses (among others). Learn More