Premium Access Climate Web
You Advance Your Climate Goals
The Premium Access Climate Web is a unique resource for exploring hundreds of climate change topics, but it can be a bit daunting if you're really just trying to answer a specific question, or find expert insight into a particular topic. While there is a good chance that the topic or question you're interested in is already curated in the Climate Web, it might not be that easy to find.
That's why we offer a number of ways that the Climatographers can support you using the Premium Access Climate Web, without requiring that you navigate it on your own.
Broader Advisory Support
The Climatographers founded the first climate change business risk consultancy in 1991, working with companies and organizations around the world. Today, leveraging the 25,000 hours of knowledge curation in the Premium Access Climate Web, the Climatographers are in a unique position to provide cost-effective evidence-based decision-support. A short case study is provided in the slide below.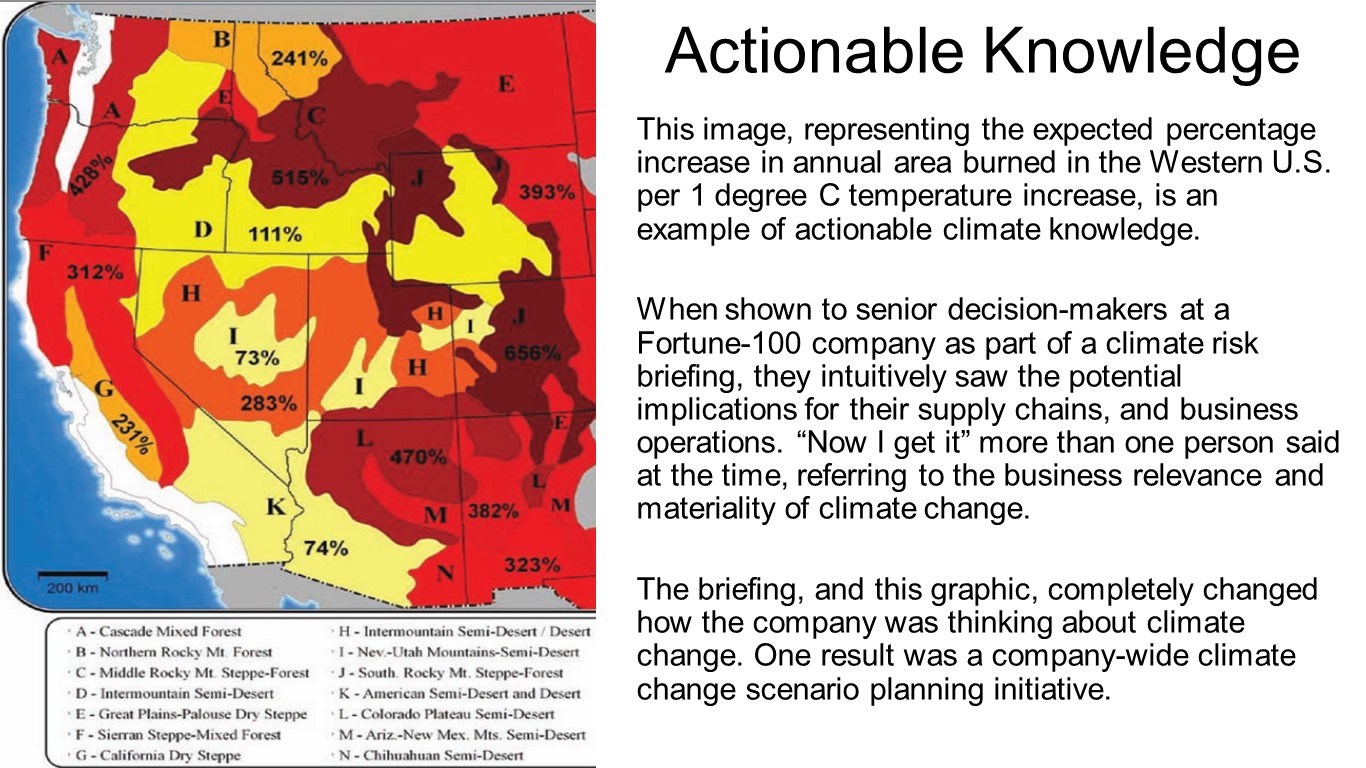 The graphic shown in the slide above obviously isn't going to be relevant to all business decision-makers, but the Premium Access Climate Web organizes tens of thousands of reports, stories, graphics, and more than can be organized in several kinds of fit-for-purpose ways to support almost any organization's or individual's thinking about climate change
Topical Briefings/Webinars
Climate Pre-Mortems

- perhaps the single most underutilized decision-support tool Pre-Mortems
Rapid Materiality Assessments

- carried out collaboratively with your own team
Climate Assumptions Audits

- ensure that you're incorporating the latest information into your decision-making
Scenario Planning

, an area of Climatographer expertise, is particularly cost-effective with the Climate Web!
Or contact us (information at the top of your screen)!